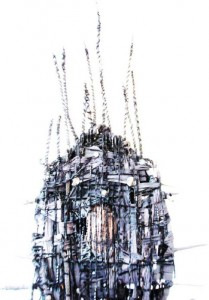 Would it not have been much easier if at birth we arrived with a Life Manual designed specifically for each one of us? A book that would reveal all the secrets and wisdoms needed to co-exist and function on this marvelous planet?
Human beings are part of the most spectacular, rare and Divine self-correcting Consciousness. You happen to be one of them! We are magically bound to this cosmic plethora of space and reality to simply evolve. What does this adventure into survival with love, suffering, happiness and peace ultimately mean? Are we able to alter our future by fixing the past? Can we? Will we ever know the meaning of life? How do we know when we are on the right path? Why would we choose a life unfulfilled? Do the choices we make in the illusory mind dictate our highest outcomes and best opinions? Finding contentment in your abilities, sourcing out your creative genius and defining life by your own terms is exactly what our rare gift of humanity offers.
YOU are in control, but what if you have made choices that resulted in less than perfect outcomes? If this has been your experience you will love what you are about to embark upon. This is a preparation for the most spectacular self-correcting life opportunity one could imagine. Believe your senses! When you make the decision to embrace "INSPIRED to be REWIRED" you will immediately start writing your new life story, you will embrace the peace and calmness that arrives with understanding that only your thoughts, actions and attitude in this moment make the difference.
The voice inside your head will actually be in alignment with what you desire from your heart. YOU will begin cultivating aspects of your creative self that have been lying dormant waiting for you to show up!
If you are willing to do the work necessary by considering the Five Radical Degrees you will come face to face with all the demons you have been carting around with you. You will examine your behaviors that have not served you and see the reasons why rewiring and transforming your mind is not only necessary but vital to the evolving consciousness of humanity.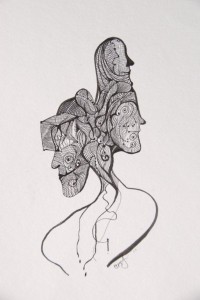 Take ownership now in this short visit to the earth by setting aside your ego, deal with the suffering, pain, shame, loss or negative energies and bring balance and creativity to your reality. With transparency you will learn tolerance, patience and have a better understanding of how vital you are in this perfect Divine Plan. Inspired to be Rewired is an enabling tool that guides you into becoming a very good world citizen. Together we are going to RENOVATE our attitudes. We will visit the old structures with new insights following the exercises in the Five Radical Degrees. This might seem a daunting task but once you begin there is an immediate realization that you are shaving years off potential suffering by projecting a future filled with the great rewards of existence.
You will walk Five Radical Degrees into the spiral vortex of your own story with integrity and an inner knowing that will redesign your future based on your greater understanding of life.
Mastering
THE FIVE RADICAL DEGREES
Degree One: RISK »